Ready for some more Gear Talk? Baird is on hand to answer your questions
Words by: Ben Rayner | Posted: 4 years ago | Filed under: News, Videos.
A few days ago Epic games gave us all a little gift. Yes, Gears fans around the world had a little one-on-one time with Augustus "The Cole Train" Cole. Nope, no fighting (who'd want to try) just a friendly Q&A with his alter ego by day Lester Speight.
Well for those that missed out, and for the rest of us fans as well, tonight Damon Baird or Fred Tatasciore if you'd prefer, will be live on Gear Talk answering all your burning questions.
As the saying goes "Questions will be asked, guts will be spilled" it's a fairly new saying I'll admit, but it's going to catch on, so if you're interested check out this link later tonight at 8pm.
If you're still not sold, let Baird convince you in ways I'm sure I can't…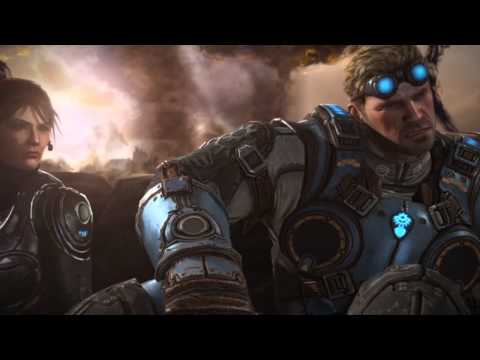 If he's not saving the world from zombie hordes (yes he works in retail) Ben can found playing almost any game he can get his hands on! Hitman and Max Payne are his games of choice but don't let that fool you, he can hold his own in a game of C.O.D! He also likes Tea, Whiskey and short walks home...to his Xbox! Say Hi! I love to talk!