Farming simulator coming to Xbox in September
Words by: Phil Kowalski | Posted: 11 months ago | Filed under: News, Videos.
Yes, you heard that right, Xbox is getting its own farming simulator in September.
Focus Home Interactive have announced Farming Simulator 2013, for all of those frustrated at the various FarmCityVille-type games currently popular on social media sites, developed by Giants Software, it will be released later on this year. This follows the success of the PC game of a similar nature.
This will feature a North American zone, a massive selection of genuine farming vehicles with 20 major brands and over 100 vehicles and tools, a complete career mode, varied crops and realistic business management. They've also ploughed ahead with a tool customisation mode so you can develop that spade/fork combo you know you've always wanted.
Seeing as you're all so excited by this virtual Emmerdale, here's the agricultural launch trailer.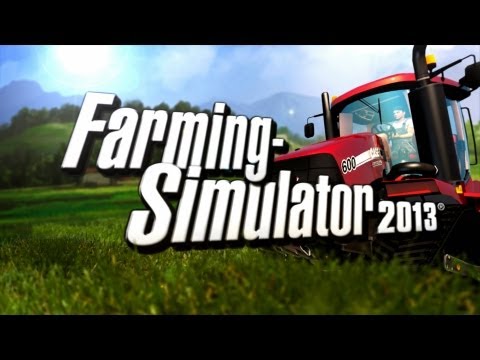 While I'm trying to contain my excitement, I'll be in't top field, tending the goats.
A midlander, exiled to the South Coast. I once finished Gremlin's "Lotus Esprit Turbo Challenge" & I have the certificate to prove it.