BioShock Infinite prequel e-book announced, time to get that kindle out!
Words by: Ben Rayner | Posted: 1 year ago | Filed under: News.
BioShock Infinite is looming, releasing in the next few months, but while it does look mind-blowing not too much about the story has been given away. Well 2K Games and Irrational have today announced that BioShock Infinite: Mind in Revolt, a prequel e-book will be heading to Amazon's Kindle next month. written by Irrational Games' writer Joe Fielder and the game's Creative Director, Ken Levine.
Aiming to give a deeper insight and back story to the fallen utopia of Columbia while finally shedding some light on the city and its curious inhabitants, Mind in Revolt is apparently spoiler free according to the book's writer Joe Fielder. Good news then really, we can all get stuck in to some rich BioShock lore and feel absolutely no guilt about ruining what promises to be a great game.
"Since we first announced BioShock Infinite, our fans have asked for more information about Columbia and the complex cast of characters that inhabit the floating city," said Fielder. "After reading the e-book, players will have a better understanding of BioShock Infinite's world, the struggle between its factions, and the motivations of key characters, like rebel leader Daisy Fitzroy , without spoiling the mysteries of BioShock Infinite."
BioShock Infinite: Mind in Revolt will be available to buy from Amazon on February 12th and it will be free for anyone who pre-orders the game. BioShock Infinite pre-orders also grant you the Industrial Revolution mini-game that enables you to earn in-game unlockables including currency, combat boosting items and more.
Check out the teaser images below and unload your excitement into the comments below.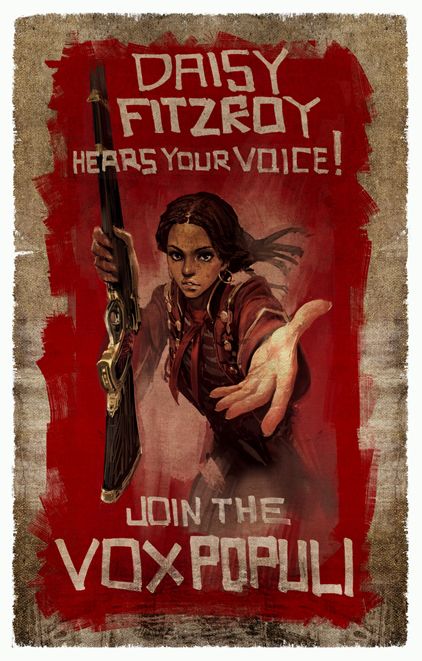 If he's not saving the world from zombie hordes (yes he works in retail) Ben can found playing almost any game he can get his hands on! Hitman and Max Payne are his games of choice but don't let that fool you, he can hold his own in a game of C.O.D! He also likes Tea, Whiskey and short walks home...to his Xbox! Say Hi! I love to talk!