Top 10 Sniper kills
Words by: Aleks Ilic | Posted: 1 year ago | Filed under: Features, Top 10 Articles.
Since the introduction of capture cards and in-game theatre modes, YouTube has become increasingly popular within the gaming community. Many people decide to upload their game footage in order to show off their skills and I would say that the majority of that footage is made up of sniper kills and montages. So for the last couple of weeks I've been looking on YouTube for some of the best sniper kills and I've included kills from a few different games. This was harder than I thought because I had to factor in luck as well as skill and deciding whether a kill was set up in a private game. Let's get this thing started!
10. ChunkyEdwardzZ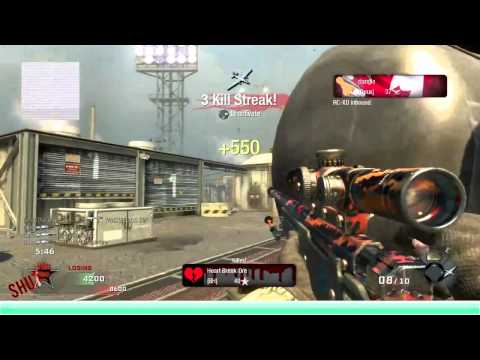 First up we have ChunkyEdwardzZ who is playing on Call of Duty: Black Ops and gets a nice triple kill. I guess you could say there was some luck involved with all three enemies lined up like that, but he still managed to kill them all before any of them picked him off.
9. Parallel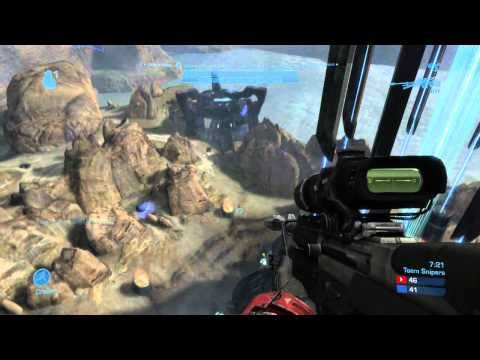 Now this clip is on the Major League Gaming YouTube page and it says a player known as "Parallel" pulled it off but I couldn't find a channel for him. He is playing Team Snipers on Halo Reach and pulls off an insane no-scope as he's shot up from the ground to the top of the tower.
8. MultiDeMoNzZ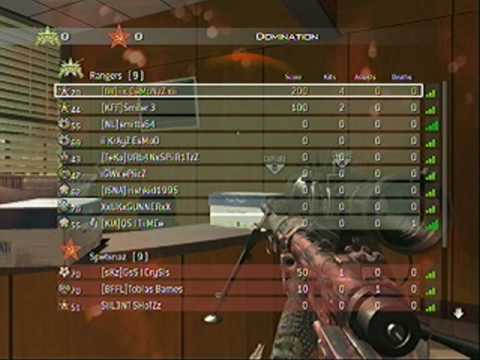 Jumping back to Call of Duty we have MultiDeMoNzZ who is playing Domination on High Rise in Modern Warfare 2. He pulls off a nice quadruple across the map to get the game going, catching people on the other team as they run out of their spawn.
7. Evolutions1per
Next we have Evolutions1per who is playing Rush on Battlefield Bad Company 2. This is a game where sniping is a lot different because bullets drop over distance which makes sniping harder. He zooms in with his sniper and spots an enemy riding a quad bike towards the objective, so he lines up his shot and boom! He gets a great sniper kill that takes quite a lot of skill.
6. xJawz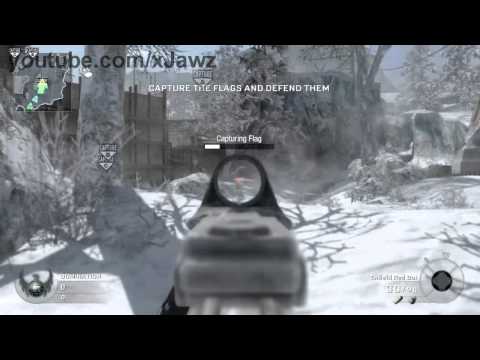 I give you another quad kill, this time done by xJawz in Black Ops. He's playing domination and runs straight to the B flag and catches four enemies also running there and picks them off with one bullet, getting a headshot in the process.
5. iTzKurby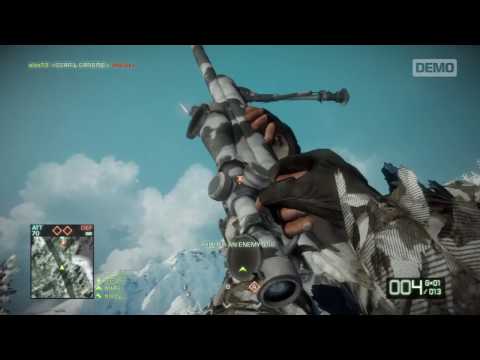 We're halfway through now and this is where things start to get really good. For this kill we have iTzKurby who is playing Battlefield Bad Company 2 and he uses some immense sniping skill to pick off the pilot of a helicopter. This is a very hard kill to pull off; if you have the game you can try this to see just how hard it is.
4. IBlackOpsGlobal
Falling just short of the bronze is IBlackOpsGlobal who is playing Domination on Nuketown in Black Ops. Probably not the best map to be a sniper on but he manages to get a nice little no-scope before killing three enemies, all with head shots using just one bullet and that's what wins him the 4th spot in this Top 10.
3. cUzZaao8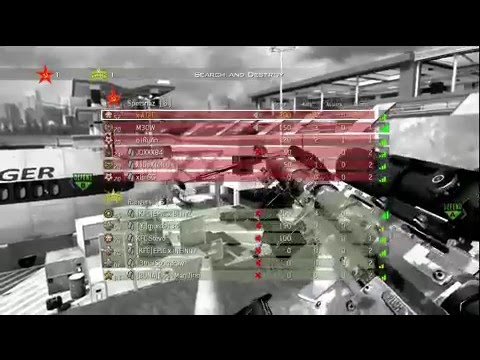 This shot was uploaded by YouTube user cUzZaa08 but it's not his kill. You'll notice that it looks like he gets the kill but when it goes to the Round Winning Kill camera you can actually see that the shot was pulled off by someone else on his team. He knows where the enemy is so he jumps off the building and no-scopes him through a wall, also known as a "Wall-bang".
2. ChankyMcStanky
Just falling short of the top spot we have ChankyMcStanky who pulls off a spectacular kill on a helicopter pilot in Battlefield Bad Company 2. This shot is taken from much further away than a similar kill that I ranked as Number 5 but the distance really does show how skilled you need to be to pull of this kill.
1. xxplozif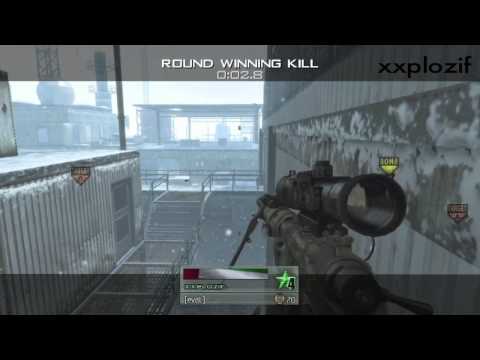 Here we have it, out of the hundreds of clips I saw out of the thousands that are on YouTube this is the best sniper kill I have seen. We have xxplozif playing Search and Destroy in Modern Warfare 2. He spots his enemy but instead of just sniping his enemy down he decides to jump onto the ladder, jump back off and no-scope him. What can I say? That was truly amazing and I don't think there are many people out there that could pull that off.
Well that's the top 10, I hope you liked some of these kills and if you did you can go ahead and subscribe to their YouTube channels as they all have other clips for you to enjoy.
Aleks spends the majority of his time putting his skills to the test on multiplayer and has a passion FPS games such as Call of Duty and Battlefield. At one point he took a break from schooling other FPS players and 1K'd Viva Piñata. Twitter: @Aleks_LUFC