Xbox: Redefining Entertainment
Words by: Dave Moran | Posted: 7 months ago | Filed under: News.
Last night we attended a special briefing detailing the future for their music and video services. To say it's an exciting future is an understatement. Most of you will be getting the new dashboard update today, and with it a host of new features. Microsoft have always wanted to shift the focus over to entertainment and not just gaming, with the demise of Zune they have launched Xbox music, and this time it's going to contend with Spotify in a big way.
Xbox Music will cost £8.99 in the UK - about the same price as Spotify's premium service – and it will allow customers to stream ad-free music onto five separate devices such as Windows 8, smartphones, tablets, Xboxes and PCs. You'll be able to make Playlists on the train, and when you arrive home you can send the playlist to your Xbox or PC. Even smarter than that, with SmartGlass you can get instant information on about the artist or track that is playing.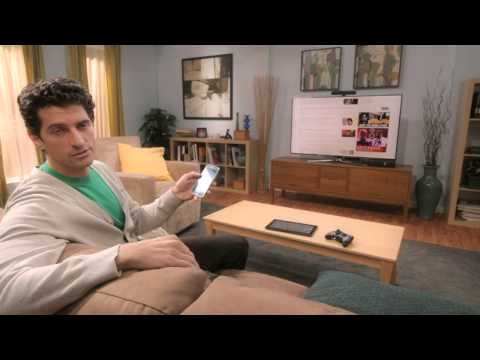 What is also quite cool is that there will be a free version too, similar to Spotify it will be interrupted by adverts but will support SmartGlass and have up to 30 million tracks available. SmartGlass will be available on October 26th when Windows 8 is released.
Xbox Video will work in a similar fashion, allowing you to swap between devices and continue your viewing almost seamlessly. With SmartGlass your device will act as a mini IMDB, giving you information on the actors on screen, and changing as new actors appear, it's pretty sweet and will stop those arguments as to who that actor actually is.
Microsoft will also work with third-party game publishers to offer the SmartGlass experience, last night Dance Central 3 and Forza Horizon were the examples given. In Dance Central you'll be able to queue up songs in the party mode and in Forza you'll be given an interactive map. Halo Waypoint, Home Run Stars, Kinect Sesame Street TV and Prima Games will also be getting the SmartGlass treatment too.
With Windows 8 offering full integration of Music, Video and Games, Microsoft really could be on to a winner here, with millions of new customers getting access to these services immediately on top of the existing user base they will be expecting some great figures and quite rightly because things are looking good.
Dave is Xboxer's Community Manager and has been with the team since October 2011. When he isn't changing nappies or learning the latest songs on Cbeebies you'll find him taking the world on at FIFA or bouncing around on Kinect games.