Xbox One gets free fitness app
Words by: Ben Rayner | Posted: 4 years ago | Filed under: News, Videos, Xbox One.
When we talk about people as 'gamers' most of the world still thinks of us as a select group of overweight shut-ins, with no social lives.
For the most part, that's all complete lies built on awful stereotypes. I will however admit that my addiction to a hobby which mostly requires a sedentary lifestyle has left my physique a little worse for wear. Microsoft however, plans to change all that for all of us with the Xbox One by introducing Xbox Fitness.
Made exclusively for Xbox One, Xbox Fitness has gathered together the worlds most popular fitness videos and trainers to make them interactive, including Beachbody's P90X (Tony Horton) and Insanity (Shaun T) among others which will all be available for free with Xbox Live Gold memberships through December 2014.
The brand new app goes along way to show just how powerful the new Kinect is, with it being able to read your heart rate and tailor each work out in response to how you're currently doing.
Shaun T, founder of the ever popular Insanity work out was impressed with the ability packed into the Kinect.
"What makes Xbox Fitness so innovative is the feedback it gives you. The Kinect sensor can evaluate your form, tell how high you're jumping, how hard you're punching and even read your heart rate. It's that little missing piece of validation that hasn't been possible for home fitness products before. Xbox Fitness completes the puzzle."
All in all, Xbox Fitness is sounding pretty impressive for a free app. Check out the trailer below and let us know what you think?
Will it spur you on to join in with the fitness regime?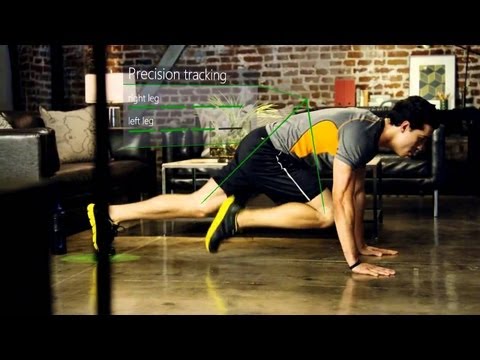 If he's not saving the world from zombie hordes (yes he works in retail) Ben can found playing almost any game he can get his hands on! Hitman and Max Payne are his games of choice but don't let that fool you, he can hold his own in a game of C.O.D! He also likes Tea, Whiskey and short walks home...to his Xbox! Say Hi! I love to talk!