XBLA-bound Jet Set Radio first title in Sega's Heritage Collection
Words by: Jeff Barker | Posted: 8 months ago | Filed under: News, Videos.
Last month, SEGA officially announced that Sonic Adventure 2 would be winging its way to Xbox Live Arcade in October after a minor boo-boo saw the title listed up on the Xbox Live Marketplace rather prematurely.
It turns out that SEGA will be releasing something called the SEGA Heritage Collection, which includes the afore-mentioned SA2, Jet Set Radio and the rather insane NiGHTS Into Dreams - with JSR as the first title, due out this month.
NiGHTS and Sonic Adventure 2 are both set to follow in October, and we imagine SEGA will no doubt eventually box the whole lot up into a retail package akin to their (rather dismal) Dreamcast Collection.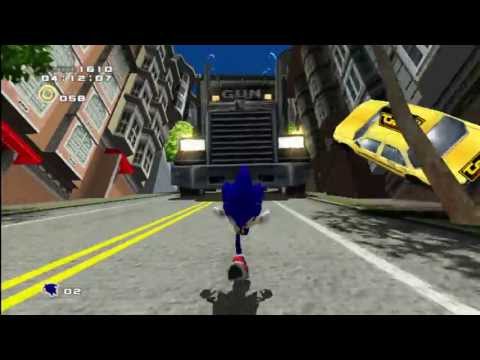 Jeff has been with the Xboxer360 team since April 2009. He is well known for his love of sandals and frequently exhibits Rainman-like behaviour, which is even more amazing now he's a Dad. He prefers third person action/adventure titles and RPG's, but will happily turn his hand to pretty much anything.