WWE '13 Austin 3:16 Collector's Edition announced
Words by: Ben Rollason | Posted: 10 months ago | Filed under: News, Videos.
WWE and THQ over the last few years have been very good to the members of the WWE Universe who have preordered and bought the collector's editions of their WWE games. Smackdown vs Raw 2011 had The Hit Man Edition, which featured Bret "Hitman" Hart, last year had The Rock front the WWE '12 People's Edition cover, and this year another WWE legend will grace the cover of the series, Stone Cold Steve Austin. Check out the announcement trailer below.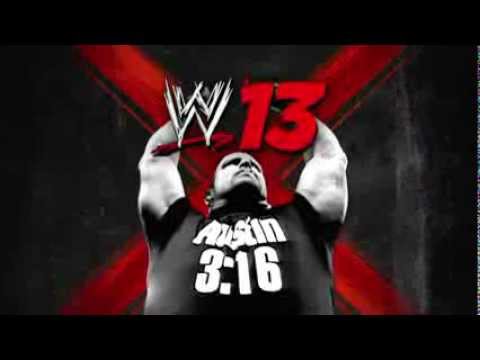 The complete contents of the "Austin 3:16" Collector's Edition are:
Exclusive foil packaging featuring embossed Stone Cold Steve Austin skull
Exclusive collectible art card personally autographed by Stone Cold Steve Austin
Exclusive Stone Cold Steve Austin in-game attire: Red skull t-shirt (circa 2001)
Exclusive Stone Cold Steve Austin in-game ATV ring entrance
Disc from Stone Cold Steve Austin: The Bottom Line on the Most Popular Superstar of All Time
Copy of WWE '13 videogame
Access to WWE Hall of Famer and WWE '13 global pre-order offer Mike Tyson playable character
WWE '13 Austin 3:16 Collector's Edition is exclusive from Game and Gamestation in the UK. WWE'13 is set for a UK release date of November 1st.
When not playing Grifball, Ben can be found trying to earn achievements on games that frustrate him. He is yet to complete a Sonic the Hedgehog title.