Want to know more about Brothers: A Tale of Two Sons?
Words by: Phil Kowalski | Posted: 4 years ago | Filed under: News, Videos.
You do? Well, come with 505 Games and Starbreeze Studios for another 'mini-making of' video with Josef Fares.
Fun fact: Josef has directed 6 feature films and has also acted in many of them. He has brought this experience to the game and this video includes some previously unseen gameplay footage from this XBLA game that is due to be released in the Spring, whenever mother nature decides Spring should start.
Brothers: A Tale Of Two Sons is the top down, touching story of two brothers on a mission to save their father. It will feature dual stick controls which means the left stick will control one brother, while the right controls the other. Each brother will also illicit a different response when interacting with the non-playing characters, giving you different outcomes in the adventure. It all looks very interesting.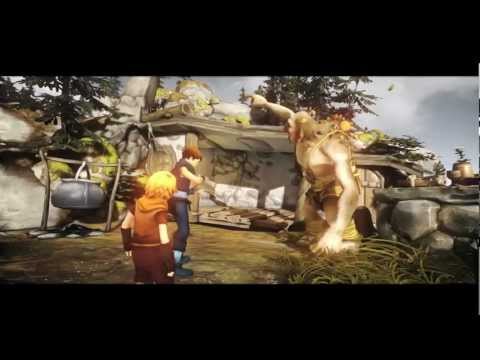 A midlander, exiled to the South Coast. I once finished Gremlin's "Lotus Esprit Turbo Challenge" & I have the certificate to prove it.