Van Helsing causes some rooftop mayhem in new Incredible Adventures trailer
Words by: Jeff Barker | Posted: 8 months ago | Filed under: News, Videos.
We got a look at some pre-alpha footage for Neocore Games' forthcoming XBLA hack n' slash title The Incredible Adventures of Van Helsing earlier in the year, and although it portrayed the stoic monster hunter as a sluggish and outnumbered dude in a big hat we were prepared to give it the benefit of the doubt, given its early nature.
Things seem to have improved somewhat, if the new "Rooftop Mayhem" gameplay trailer is anything to go by; combat looks to be a more balanced affair, with some interesting magic attacks added to Van Helsing's repertoire, but the Borgovian backdrop still looks a little bland.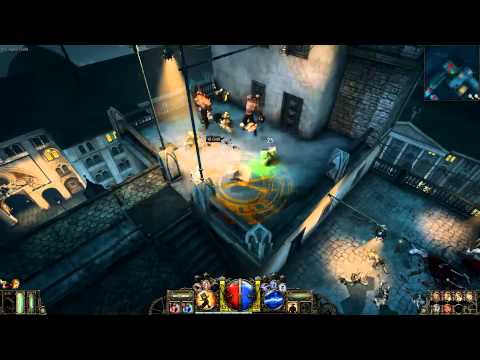 Jeff has been with the Xboxer360 team since April 2009. He is well known for his love of sandals and frequently exhibits Rainman-like behaviour, which is even more amazing now he's a Dad. He prefers third person action/adventure titles and RPG's, but will happily turn his hand to pretty much anything.