Upcoming Xbox Live Indie Games: Hartacon Tactics, a multiplayer turn-based tactical RPG now on IndieGoGo
Words by: Thomas Mulrooney | Posted: 5 years ago | Filed under: News, Videos, Indie Spotlight.
Like with Kickstarter indie game developers are using IndieGoGo to help fund their games, which brings us projects that may never have been fulfilled otherwise. Once such game is Hartacon Tactics, touted as "the first full multiplayer strategy RPG released in Xbox Live Indie Games" by Italian developer Daniele Messina. The game will hopefully be brought to PC in the future, followed by Android and iOS devices depending on the games reception.
This turn-based tactical RPG takes place on 'beautifully rendered' (I put it like that as the trailer is currently using placeholder graphics) isometric battlefields with "2D pre-rendered sprites derived from 3D animated models". You play against other players against each other or teaming up into 4 alliances. You can choose from eight character classes; warrior, archer, mage, healer, tank, assassin, martial artists and hawkman – plus players control the development of these characters and choose whether to increase stats or acquire new skills.
Daniele says that the technical side of the game is pretty much complete, so he will use most of the $2,000 of funding he's asking for to hire a 3D modeler and animator. If he raises more than the goal it will be used for music, more visual effects and icons. There is also a map editor being realised for the public, allowing anyone to create their own maps and submit them for Daniele to review (see the link and guidelines on the games Indiegogo page) and hopefully include in the final game.
So far the campaign has only raised $9 of the $2,000 required, but with 105 days left there's still plenty of time to contribute. The levels of contribution are only $1 and $2, so it's not like he's asking for a lot. If you like the sound of it then spare a dollar or two over on the Hartacon Tactics IndieGoGo page.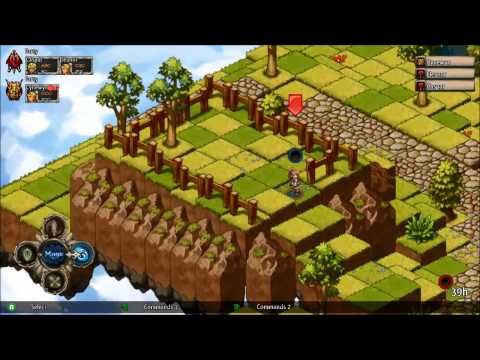 Tom has been a member of the Xboxer360.com team since November 2009. He represents the cobbled streets and chimney sweeps of the North, and yes he does have a funny accent.