Ubisoft invite us to meet Far Cry 3′s Hoyt
Words by: Phil Kowalski | Posted: 6 months ago | Filed under: News, Videos.
Every good game needs a villain, Borderlands 2 has Handsome Jack and Ubisoft's new Far Cry flavour has Hoyt.
As you can see from this recently released trailer, Hoyt is more than a little unhinged. Megalomaniac, pyschotic, murderous, you name it, Hoyt Volker has it. The resident crime boss has a finger in the slave trade and a liking for roast chicken and will be the main villain on the single player South Island.
Is it me or does he sound a little like Jeremy Irons' Die Hard 3 character, Simon Gruber?
Far Cry 3 is released on the 30th of November.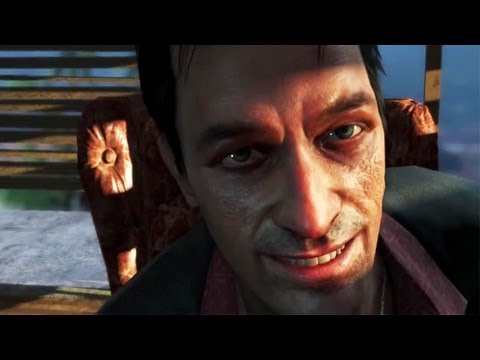 A midlander, exiled to the South Coast. I once finished Gremlin's "Lotus Esprit Turbo Challenge" & I have the certificate to prove it.