Transformers: Fall of Cybertron focus on Optimus Prime
Words by: Phil Kowalski | Posted: 11 months ago | Filed under: News, Videos.
High Moon Studios have teamed up with Transformer's fan favourite and Optimus Prime voice legend, Peter Cullen, in their latest mini-biopic of characters from the forthcoming Transformers game title; Fall of Cybertron.
Cullen has voiced Prime since the mid-eighties and many fans, as soon as they hear his voice, automatically think of Optimus and he is the obvious choice to discuss the topic, is there a better leader than Optimus Prime?
Cullen clearly loves the character:
" I love the way he's written, he brings to life so many great character principals."
Game Director at High Moon, Matt Tieger focused on how playing as Optimus would reflect on the gamer:
"He's (Optimus) arguably one of the most powerful Transformers that's ever been created. When you take control of Optimus you are going to feel super powerful. He is the leader of the Autobots for a reason and we've designed the game to make you feel that way."
I'm a massive Transformers fan and it sends a shiver down my spine just listening to it.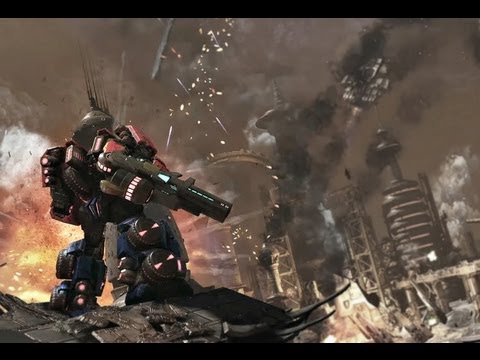 A midlander, exiled to the South Coast. I once finished Gremlin's "Lotus Esprit Turbo Challenge" & I have the certificate to prove it.