Tony Hawk's Pro Skater HD launch trailer
Words by: Thomas Mulrooney | Posted: 10 months ago | Filed under: News, Videos.
Ahhhh, this launch trailer for Tony Hawk's Pro Skater HD brings back fond memories of skating around the school level with Powerman 5000 – When Worlds Collide blasting in the background.
Tony Hawk's Pro Skater HD puts together levels from Tony Hawk's Pro Skater 1 & 2, with all your old favourites spruced up in a lovely HD sheen. There was a lot of talk about what songs would be on the soundtrack for this HD update, as obviously licensing deals were only for the original games. Thankfully half of the original soundtrack, picked from both games, will remain (thankfully one of them is 'When Worlds Collide'!) with the rest of the soundtrack being taken up by new songs.
If that doesn't convince you enough then take a look at Ben's Let's Play video of the game we posted earlier (although he's not too fond of the price!), but I know where 1200 of my MS points are going and if you care to join me then you'll be pleased to know that the game is available to buy on XBLA now.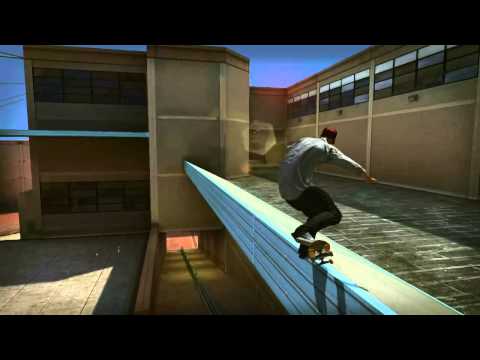 Tom has been a member of the Xboxer360.com team since November 2009. He represents the cobbled streets and chimney sweeps of the North, and yes he does have a funny accent.