The Walking Dead Episode 2 stats video shows player decisions
Words by: Jeff Barker | Posted: 9 months ago | Filed under: News, Videos.
If you've played Episode 2 of Telltale Games' excellent The Walking Dead series, then you'll know that there are some (pretty harsh) decisions to be made, most of which have a direct impact on how the rest of the story plays out.
So if you've ever stopped and wondered just how your decision making compares to the next gamer you'll be pleased to know that Telltale has dropped an interesting little vignette that shows the percentage split across decisions made, but beware – the following video features major plot spoilers, so if you haven't grabbed Episode 2 yet then we suggest holding off watching it until you've downloaded it from Xbox Live Arcade and played through the adventure yourself.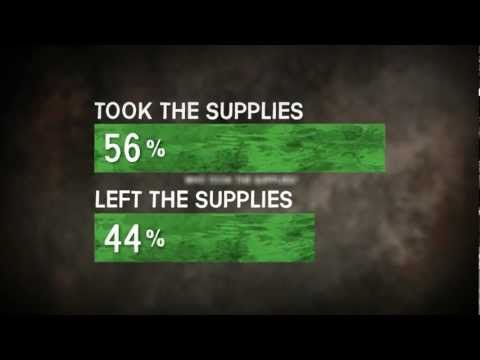 Jeff has been with the Xboxer360 team since April 2009. He is well known for his love of sandals and frequently exhibits Rainman-like behaviour, which is even more amazing now he's a Dad. He prefers third person action/adventure titles and RPG's, but will happily turn his hand to pretty much anything.