Strange Loop Games' Vessel coming to XBLA
Words by: Phil Kowalski | Posted: 9 months ago | Filed under: News, Videos.
Older gamers, gamers of my generation, should remember the likes of Rick Dangerous on the Amiga, and the legendary Bitmap Brothers', The Chaos Engine. Imagine the look and feel of The Chaos Engine, with the 2D side scrolling platform puzzle fun of Rick Dangerous. There, you've got it, Vessel.
Strange Loop Games have developed a steam punk inspired world where Arkwright has developed a machine to make use of the element that covers most of the Earth's surface, water.
The machine makes water into a being Arkwright calls the Fluro. Your mission is to help Arkwright build his ultimate machine, The Device, which will change the fabric of existence, while taking advantage of the ever mutating Fluro to solve puzzles and complete levels. The Fluro are running amok however, so don't be surprised if they get in your way.
Here are a few videos to whet your appetite.
Vessel is scheduled to hit the Xbox Live Arcade in the 4th quarter of 2012.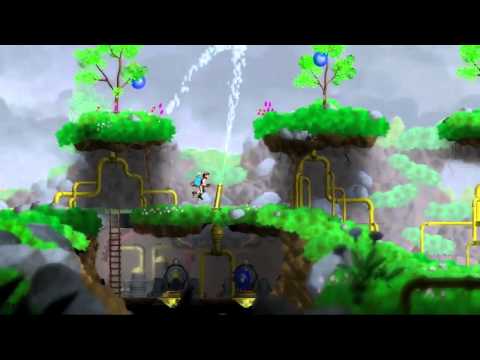 A midlander, exiled to the South Coast. I once finished Gremlin's "Lotus Esprit Turbo Challenge" & I have the certificate to prove it.