Star Trek 2012 gets Gamescom trailer
Words by: Phil Kowalski | Posted: 9 months ago | Filed under: GamesCom 2012, News, Videos.
Beaming in unnoticed amid the EA games flurry, Namco Bandai have released the official trailer for Star Trek, the movie tie-in for J.J. Abrams' next in line of sci-fi reboot.
Urging you to hold on and beam in, the trailer displays some gameplay and cinematics. With bridge of the Enterprise firefights with various deadly alien species, this is starting to look good.
Live long and prosper long enough to watch the trailer below and see if you can spot Spock's Vulcan neck pinch.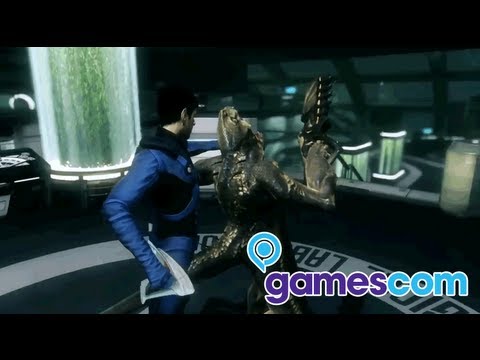 A midlander, exiled to the South Coast. I once finished Gremlin's "Lotus Esprit Turbo Challenge" & I have the certificate to prove it.