Spelunky launches on XBLA – Let's Play video
Words by: Richard Berry | Posted: 10 months ago | Filed under: News, Videos.
Spelunky is the latest 2D scrolling puzzle/platformer to hit XBLA. Released today for 1200 MS points, Leigh returns and takes us on a Let's Play of the trial of the game. Each level is randomised offering a new and challenging experience each time you play! Set deep underground you will come up against monsters, traps and treasure. The environments are fully-destructible so there is plenty to explore including hidden away areas.
Don't forget to check out our other Let's Play videos, subscribe to our channel and if you like the look of Spelunky then queue it up for download on xbox.com.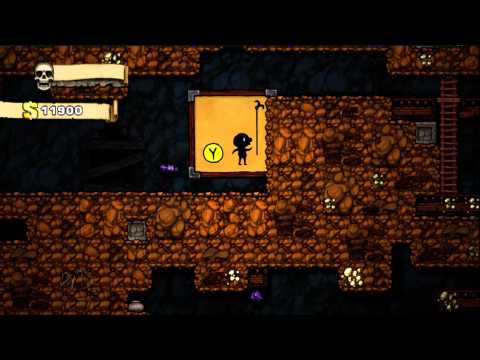 Rich co-owns Xboxer360.com alongside Dave and in his spare time he plays games such as Halo, CoD and Battlefield. His all time favourite franchise is Assassin's Creed, other than that he tends to chase Dave around with a stick to get him to do stuff.