Rocksmith announce Nickleback and Metal Rock Pack DLC
Words by: Phil Kowalski | Posted: 4 years ago | Filed under: News, Videos.
Like many of you, I'm inwardly groaning at this. Nickleback were overplayed to the point of no return when 'How You Remind Me' hit the charts. The bad news is, 'How You Remind Me' is part of this three track pack. The other two tracks rounding this one out are 'Bottoms Up' and the annoyingly catchy 'Rockstar'. You'll also get an authentic tone to play in Amp mode if you're brave enough to purchase this. For a whopping 640 MS Points for the pack or 240 MS Points individually, it's a little on the expensive side.
Nickelback pack  – 640 MS Points
'How You Remind Me' – Nickelback  – 240 MS Points
'Bottoms Up' – Nikelback – 240 MS Points
'Rockstar' – Nickelback – 240 MS Points
Also released this week is the Metal Rock Pack. This includes the following tracks.
'I Hate Everything About You' – Three Days Grace
'Public Enemy No. 1' – Megadeth
'Bring Me To Life' – Evanescence
'Breaking The Law' – Judas Priest
'Painkiller' – Judas Priest
'Living After Midnight' – Judas Priest
'Redneck' – Lamb Of God
'The Beast And The Harlot' – Avenged Sevenfold
'Afterlife' – Avenged Sevenfold
'Nightmare' – Avenged Sevenfold
This is slightly better value at 1600 MS Points and all DLC released should support the Bass option in the game as well.
If you can stand it, here's the video trailer for the Nickelback DLC.  While you watch that, I'm off to stuff cotton wool in my ears.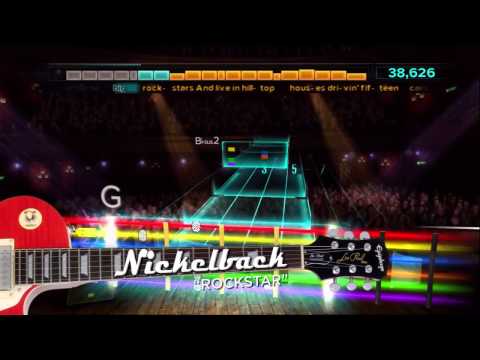 What? You'd prefer the Metal Pack trailer? Oh, OK then, here.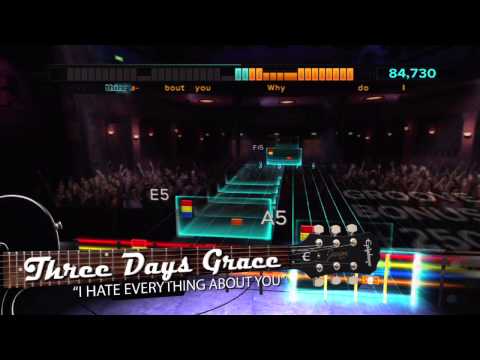 A midlander, exiled to the South Coast. I once finished Gremlin's "Lotus Esprit Turbo Challenge" & I have the certificate to prove it.