Psychotic Psoftware release Power Up announcement trailer
Words by: Phil Kowalski | Posted: 5 years ago | Filed under: News, Videos, Indie Spotlight.
Remember the old '90s side-scrolling shooters? Bedrooms around the country would be blinging and popping away to the likes of R-Type, Apidya and Blood Money. Well, be prepared to have that nostalgia all over again, as Indie Games developer, Psychotic Psoftware have released their first gameplay trailer for the upcoming side scrolling shooter, Power Up.
As you can see below, this already looks slick and oddly reminiscent of all the titles mentioned above. It leaves me yearning for my Amiga in the loft.  For anyone interested in the development side of Xbox gaming should have a look at Psychotic's youtube channel as they've posted quite a few work in progress videos for various stages of the game so far.
Power Up is pencilled in for 2013.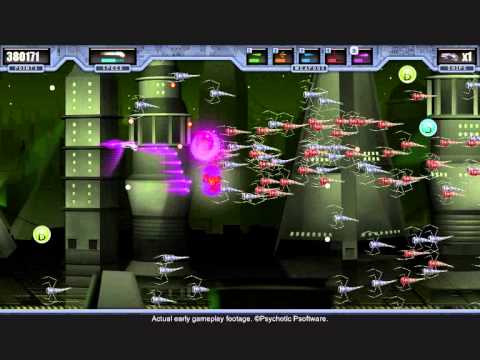 A midlander, exiled to the South Coast. I once finished Gremlin's "Lotus Esprit Turbo Challenge" & I have the certificate to prove it.