New Pro Evolution Soccer 2014 video talks improvements
Words by: Thomas Mulrooney | Posted: 4 years ago | Filed under: News, Videos.
A new video for Pro Evolution Soccer 2014 has been released by Konami, and it features the games producer Kei Masuda talking about all the improvements you can expect to see.
First-off the anti-cheating measures will be improved; identifying cheaters in the game, detecting just how they're cheating and penalising them appropriately. They've also revised the Master League and Become a Legend features, reinventing them to become less complex and more enjoyable. The Master League will now allow players to manage national squads or other clubs too.
Master League Online will also undergo an overhaul, to stop it becoming stale once players complete their collection of superstars. They'll do this by allowing players to create their own teams with their own personalities; whatever that means.
PES 2014 is due in September.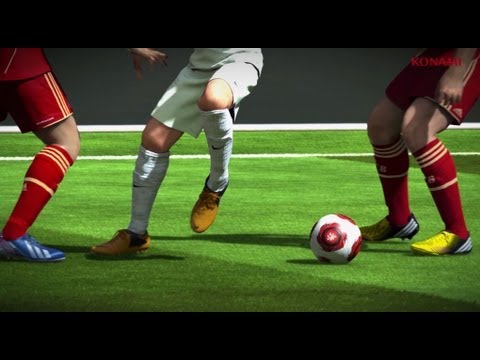 Tom has been a member of the Xboxer360.com team since November 2009. He represents the cobbled streets and chimney sweeps of the North, and yes he does have a funny accent.