New FIFA 13 trailer shows Man City's home kit
Words by: Jamie Tarren | Posted: 10 months ago | Filed under: News.
A new FIFA 13 trailer has gone live showing off the home kit for Manchester City this season.
The kit looks pretty sweet, featuring a sky blue shirt with a black and white City emblem. You'll get to see more of it this Friday in the friendly against Arsenal.
The trailer shows us the usual City suspects, as Silva, Nasri, Balotelli and Aguero stand over a free kick, before working it into a lovely goal.
So it's not only a marketing campaign for the new kit, but also a demonstration of the new free kick set pieces in use.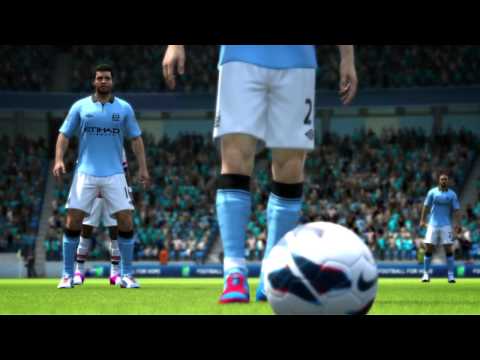 Jamie is the Assistant Editor for Xboxer360. He shares a passion for gaming and will happily play most genres. He also likes to wear sunglasses, both inside and outside to look cool.