New character revealed in The Amazing Spider-Man
Words by: Phil Kowalski | Posted: 11 months ago | Filed under: News, Videos.
Who is the character you've most wanted to play from the Spider-Man universe? That's right, 89-year old Stan Lee.
It's true, Beenox and Marvel have included legendary comic creator and cameo appearance extraordinaire, Stan in the upcoming Spider-Man movie tie-in. The best bit is, Stan has nearly all of Spider-Man's powers. The ability to fall asleep at will and remember stories from before the war, are sadly not part of this character's repertoire. Judging from the gameplay footage below, I might have to turn the sound down on the comments made by the in-game Stan too.  Not bad moves for an 89-year-old.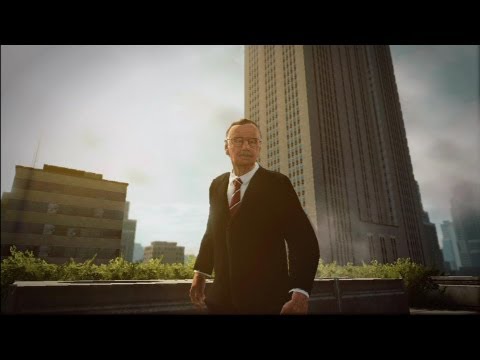 A midlander, exiled to the South Coast. I once finished Gremlin's "Lotus Esprit Turbo Challenge" & I have the certificate to prove it.