Microsoft Studios launches PLAY
Words by: Dave Moran | Posted: 10 months ago | Filed under: News, Videos.
Today Microsoft have launched PLAY, a service which gives owners of Windows 8 devices the ability to play Xbox Live Arcade Titles.
There are 15 titles available to play and they will feature leaderboards and multiplayer too, the full list can be found below.
Toy Soldiers
4 Elements: Special Edition
Hydro Thunder Hurricane
Rocket Riot 3D
Reckless Racing Ultimate
Microsoft Solitaire Collection
Microsoft Mahjong
Microsoft Minesweeper
Taptiles
Adera
Pinball FX2
Wordament
Gunstringer: Dead Man Running
Ilomilo+
Skulls of the Shogun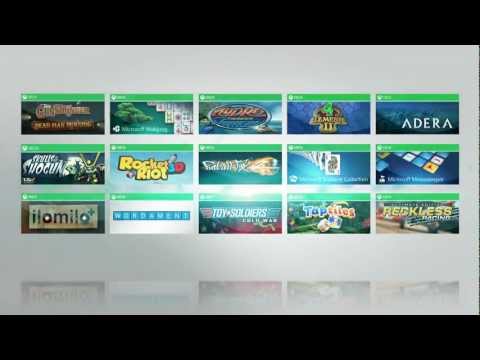 Dave is Xboxer's Community Manager and has been with the team since October 2011. When he isn't changing nappies or learning the latest songs on Cbeebies you'll find him taking the world on at FIFA or bouncing around on Kinect games.