Mass Effect: Paragon Lost movie trailer
Words by: Richard Berry | Posted: 8 months ago | Filed under: News, Videos.
Coming this December, an anime movie is being released to serve as a prequel to Mass Effect 3. Developed in collaboration with Bioware and visionary Production I.G (Innocence, Kill Bill: Vol.1 (Animation Part), BLOOD-C The Last Dark, Mass Effect: Paragon Lost follows the early career of Alliance Marine, James Vega.
Vega leads an elite Special Forces squad into battle against the Collectors. Stationed at a colony in a remote star system, Vega and his soldiers must protect the civilians from a ruthless invasion determined to capture the population for unknown purposes.  Delving deeper into the Mass Effect universe ,the movie takes an unprecedented glimpse into the haunted past of Mass Effect's newest hero!
Check out the full website for more details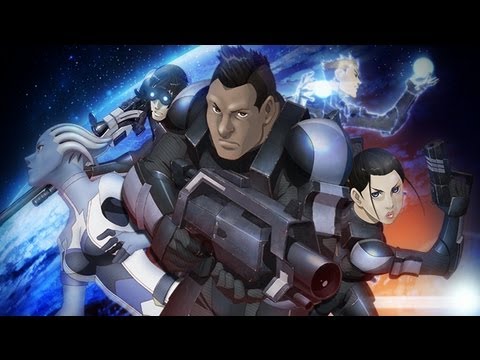 Rich co-owns Xboxer360.com alongside Dave and in his spare time he plays games such as Halo, CoD and Battlefield. His all time favourite franchise is Assassin's Creed, other than that he tends to chase Dave around with a stick to get him to do stuff.