Mass Effect 3′s Rebellion Pack trailer
Words by: Jeff Barker | Posted: 11 months ago | Filed under: News, Videos.
The latest round of multiplayer DLC for BioWare's amazing Mass Effect 3 released on the Xbox Live Marketplace today, completely free.
Entitled the Rebellion Pack, it features a whole host of additional characters and a new mode to sink your teeth into.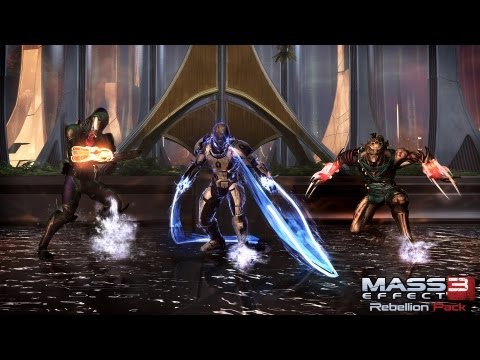 Add the Mass Effect 3 Rebellion Pack to your Xbox download queue here.
Jeff has been with the Xboxer360 team since April 2009. He is well known for his love of sandals and frequently exhibits Rainman-like behaviour, which is even more amazing now he's a Dad. He prefers third person action/adventure titles and RPG's, but will happily turn his hand to pretty much anything.