LocoCycle rides in with Pax Prime 2012 gameplay trailer
Words by: Phil Kowalski | Posted: 8 months ago | Filed under: News, Videos.
Have you ever sat astride your half-ton of softly humming machinery and wondered what would happen if it suddenly went a little nuts on you? Me neither, but the game designers at Twisted Pixel obviously have. After debuting LocoCycle at E3 2012, they have revealed a new gameplay trailer at Pax Prime this weekend.
The backstory is, the bike you're riding, is a fully trained, fully armed assassin. The wonders of modern science have given the bike incredible agility and not a few high kicking (although I do wonder how you kick with tyres for feet) moves to knock your enemies over & out.
Not content with a new gameplay peek, the developers have also revealed that two of the bikes will be voiced by none other than Robert Patrick, of Terminator fame, and US kids' TV star Lisa Foiles. Patrick will voice S.P.I.K.E a 9ft long hog that looks like it's straight out of Orange County Choppers while Foiles will voice the main protagonist, I.R.I.S.
Have a look at the new trailer below. Lococyle should be wheeling its way onto the Xbox in 2013.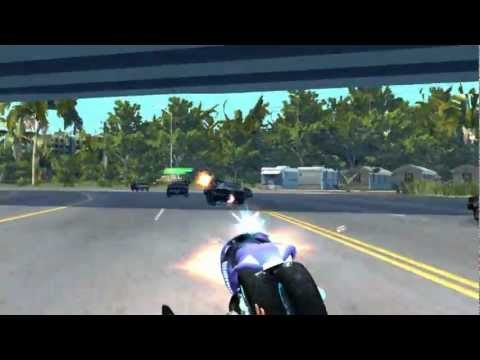 A midlander, exiled to the South Coast. I once finished Gremlin's "Lotus Esprit Turbo Challenge" & I have the certificate to prove it.