Konami tease us with pre-order Raiden skins
Words by: Ben Rayner | Posted: 5 years ago | Filed under: News, Videos.
Metal Gear Rising Revengeance is just around the corner, and I'm sure most of you are dying to get your hands on it. In a bid to tease us even more Konami have released a short video showing off some of the DLC suits Raiden will be sporting, thankfully including the huge fan favourite Grey Fox skin.
Hideo Kojima released a sneaky snap shot of the Grey Fox through his twitter account, along with information about where to get this exclusive DLC from. Luckily for us brits, the Grey Fox skin will come with every copy of the game regardless of where you choose to buy it.
Check the video out below and let us know, what suit will you'll be playing with?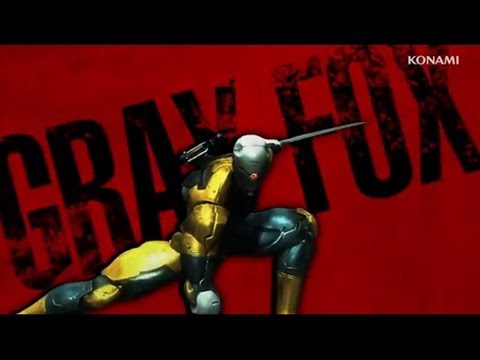 If he's not saving the world from zombie hordes (yes he works in retail) Ben can found playing almost any game he can get his hands on! Hitman and Max Payne are his games of choice but don't let that fool you, he can hold his own in a game of C.O.D! He also likes Tea, Whiskey and short walks home...to his Xbox! Say Hi! I love to talk!