Keen software eager to get into Miner Wars
Words by: Phil Kowalski | Posted: 8 months ago | Filed under: News, Videos.
Odd as it may seem, I'm old enough to remember the Miners strikes in the 80′s, I know, I know, impossible you say, you look so young. I'm also old enough to remember playing the likes of Elite 2 : Frontier on the Amiga, and loving every frustrating minute of trying to dock my ship, only to run headlong into the spaceport.
When I saw Keen Software were developing a game called Miner Wars 2081, I was fearful that it was going to be based around the Thatcher of the future, closing space mines. I'm going to resist the obvious jokes surrounding flying pickets.
Miner Wars 2081 is described as a 6-axis space shooter featuring entirely destructible environments. Playable in single player campaigns, multi-player co-op mode and there is even a MMO franchise in the works, although I'd assume this would be based mainly around the PC release.
You're based in an asteroid belt, piloting an upgradeable ship. You can upgrade the ship through harvesting and plundering and make it superior to your opponents.
This game will use the VRAGE engine which makes the environment completely interactive. Think you might be stuck? Simply blow your way out of the network of tunnels you find yourself in.
I've watched the trailer below, & I mentioned the likes of Frontier as it has a very Elite 2 feel to the out of asteroid experience, there was not much in the way of space-battles to this trailer, but I can imagine it having a Wing Commander-esque theme too.
Miner Wars 2081 is due for release in the 4th quarter of 2012.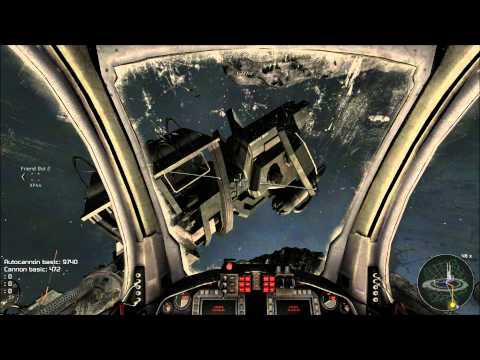 A midlander, exiled to the South Coast. I once finished Gremlin's "Lotus Esprit Turbo Challenge" & I have the certificate to prove it.