Kalypso to calypso in Port Royale 3
Words by: Phil Kowalski | Posted: 9 months ago | Filed under: News, Videos.
Do you know what I loved about Age of Empires? No, well I'm going to tell you, it was building the port and sailing around and blowing the enemy up from the water. Now, Kalypso Media are going to give us further opportunities to do exactly that.
Scheduled for release in September, Port Royale 3: Pirates & Merchants, will allow you to immerse yourself in the Caribbean. There'll be no Viv Richards and Malibu for you though, this is the 17th Century & piracy is the name of the game, where the Spanish, French, Dutch & English are the main players. This latest version gives you the option of following 2 paths with your young character, adventurer or trader. Adventurer lets you lead a life Jack Sparrow would be proud of, and trader, well, it doesn't sound as exciting as Nick Leeson's life, let's put it that way.
There will also be a free-play mode, where you can be pirate and trader, and a multiplayer mode, going head-to-head with other players.
Port Royale 3: Pirates and Merchants is pencilled for release in the UK on the 7th of September.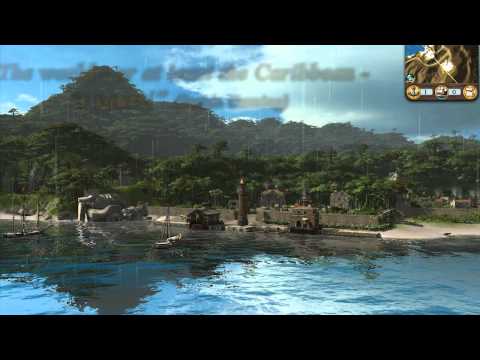 A midlander, exiled to the South Coast. I once finished Gremlin's "Lotus Esprit Turbo Challenge" & I have the certificate to prove it.