Indie Spotlight: This week's Indie releases (13/09/2013)
Words by: Phil Kowalski | Posted: 4 years ago | Filed under: News, Indie Spotlight, Indie Weekly, Xbox 360.
Tucked away in a small corner of the Xbox Live Marketplace, the Indie Games section is a little haven for budding developers to show off their wares. After this Friday's shenanigans with the Live Marketplace, I'm surprised I've got any wares to tell you about, but 6 there are, good and true. Let's test their mettle together:
Avatar Survival Games – Raoghard
I'm always a little sceptical about the Avatar games, but this does look good. Roaghard has pulled another one out of the bag, with this on or off-line multiplayer Hunger Games inspired survival-fest. A bargain too at only 69p
Architektris – The Black Bau
This curious-looking puzzler will have you building the biggest and strongest constructions you can. Hurry though, the hungry bears will attack soon. Use the wooden-block inspired, erm.. blocks, to build a tower worthy of the name and watch in horror as the bears knock it to bits. Just like playing with blocks when the kids were little then. 69p
Thunder Moon Online – Bounding Box Games LLC
This is quite craftily, the multiplayer version of the great-looking alien exploration epic Thunder Moon, which was released on the XBLIG Marketplace in June. This not only adds multiplayer but also the ability to craft items and to build with over 200 types of sci-fi themed blocks with no vertical construction limits. So if you think the Shard just isn't tall enough, this might just be the game for you. 69p
Project Rap – Highbrow Games
Those of you who were paying attention, and there might be a quiz later so live in fear, will have noticed that we brought you news of Project Rap earlier this week and I am planning on reviewing this next week. Project Rap allows you to create your own rap battles, online or offline, by choosing words and the game does the rest. Bring out your best 'Yo Mama' jibes and have the opportunity to taint your opponents words. Can you score the most in the online high score tables too? Bring it on, 8-Mile Style. 69p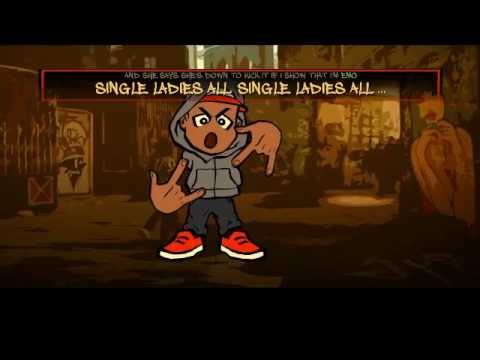 Learn To Eat – Silver Dollar Games Inc._01
As the blurb says, all you have to do is get the food into your mouth. This might be one for our very own Dave Burns at some point soon. Use the control sticks to aim and feed. Couldn't be simpler. . 69p
Dirchie Kart 2 – BrownBot
They've saved the best for this week until last. This looks inspired by Mario Kart and whilst it does use your avatar, it's more than made up for by the four-way split-screen multi-player madness that will ensue. Four standard cup races, a unique party mode with race, battle and drag events across 5 or 10 rounds. Add in to that, a penalty system and numerous modifiers to help you customise your game. 69p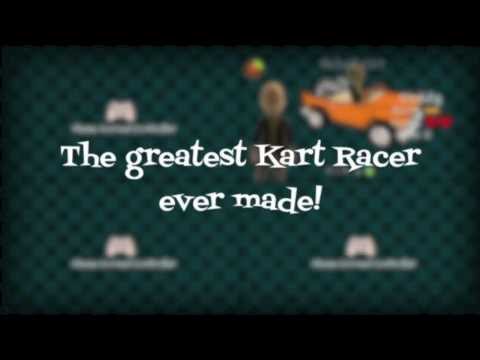 ———-
So, sadly, no Power-Up this week, seems to have been a victim of the Live blip that happened, so I'm hopeful of it coming next week. Pick of the fare this week, Project Rap, Dirchie Kart 2 and Thunder Moon Online definitely. Take a gamble on an Indie, you won't regret it
A midlander, exiled to the South Coast. I once finished Gremlin's "Lotus Esprit Turbo Challenge" & I have the certificate to prove it.