Illumi room too expensive for Xbox One
Words by: Ben Rayner | Posted: 4 years ago | Filed under: News, Videos, Xbox 360, Xbox One.
Some time before the Xbox One was on everybody lips, Microsoft showed off IllumiRoom, a prototype technology that uses a Kinect along with projectors to turn your living room into a giant living screen. unfortunately however, it seems we could be a long way from using the charming idea as it could be far too expensive for this generation.
Xbox One director of product planning Albert Penello spoke about the tech at this years gamescom, explaining that the prototype hardware currently costs too much for the average consumer.
"I wouldn't expect you'll see that. It's really super-neat if you're in the lab and you've got Microsoft money and you could totally set up this awesome lab, but… we looked at it, but for an average customer it's, like, thousands of dollars [for the set up]."
Back in April, Microsoft pitched the idea as something for next-gen consoles.
"IllumiRoom envisions a next-generation gaming console with a projector that sits on your coffee table and surrounds your television with projected light."
It's a shame we wont be seeing this tech any time soon, but hopefully some time in the near future Microsoft will come back with more news. In the meantime, if you haven't got a clue what I've been talking about, check out the video below which should illuminate you further (too easy right?)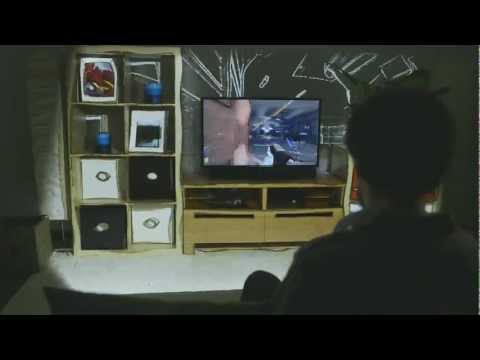 If he's not saving the world from zombie hordes (yes he works in retail) Ben can found playing almost any game he can get his hands on! Hitman and Max Payne are his games of choice but don't let that fool you, he can hold his own in a game of C.O.D! He also likes Tea, Whiskey and short walks home...to his Xbox! Say Hi! I love to talk!