High Moon release Fall of Cybertron 'Through the Matrix' trailer
Words by: Phil Kowalski | Posted: 10 months ago | Filed under: News, Videos.
High Moon Studios are at it again, releasing a mouth-watering trailer for their forthcoming Transformers shoot 'em up, Fall of Cybertron.
If it wasn't unfair enough that we've got to wait until the 21st of August for it, they keep teasing us with what looks to be epic gameplay, massive battle arenas and smooth, effortless transformation sequences.
Highlighting the despair of the Autobots, Optimus Prime orders whoever he can feel through the Matrix of leadership to help, with impressive results.
Here we get a glimpse of Grimlock, Optimus and Bumblebee in action. I don't normally wish my time away, but August simply cannot come soon enough.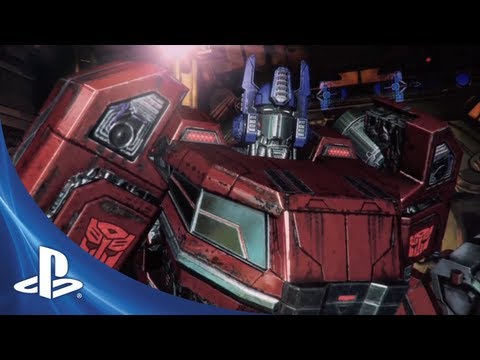 A midlander, exiled to the South Coast. I once finished Gremlin's "Lotus Esprit Turbo Challenge" & I have the certificate to prove it.