Help destroy Mount Jackmore and win Borderlands 2 loot
Words by: Jeff Barker | Posted: 8 months ago | Filed under: News, Videos.
The madness that is the Borderlands 2 promotional juggernaut keeps on rolling as 2K Games and Gearbox Software give everyone the chance to win more goodies with the Mount Jackmore web game.
That pesky Handsome Jack has gone and carved his face into Pandora's rocky landscape, which gives everyone the perfect chance to help chip away and destroy it with the promise of some free loot – Gearbox are giving away badges, clothing, figurines, the standard version of the game and 16 copies of the awesome-looking Limited Edition Borderlands 2 Ultimate Loot Chests, with a special prize being given to whoever destroys the last piece of the mountain.
The game is played in real-time, so expect things to really heat up as the game progresses with everyone blasting away – take a look at the video below, and then head over to www.wubwub.eu to play the game.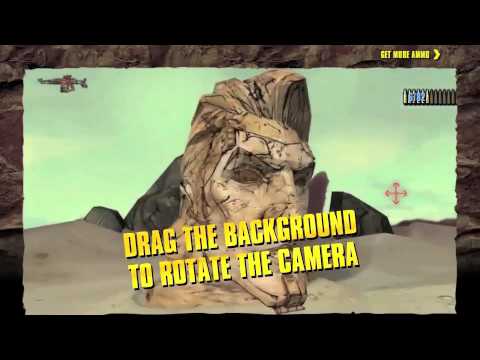 Jeff has been with the Xboxer360 team since April 2009. He is well known for his love of sandals and frequently exhibits Rainman-like behaviour, which is even more amazing now he's a Dad. He prefers third person action/adventure titles and RPG's, but will happily turn his hand to pretty much anything.