Ghost Recon Arctic Strike DLC out today
Words by: Phil Kowalski | Posted: 10 months ago | Filed under: News, Videos.
Ubiosft's delayed DLC for Ghost Recon: Future Soldier, name Arctic Strike is out today.
For the princely sum of 800 MSPs you get a new multiplayer mode, called Stockade, as well as 3 new multiplayer maps, 1 guerilla co-op map, new weapons, new achievements and a level increase cap of +10.
The multiplayer maps are called Riot, Evicted and Skyline, with the guerilla map called Arctic Base.
The new weapons are for Rifleman (F2000 and CZS805), Scout (Type 05 JS, BT MP9) and Engineer (OCP-11 and Mk17).
In the new Stockage game mode, if you die, you're in the Stockade, but it's ok, I'm sure the A-Team can bust you out.
Have a look at the trailer below, but wear your woolies, it looks a little chilly out.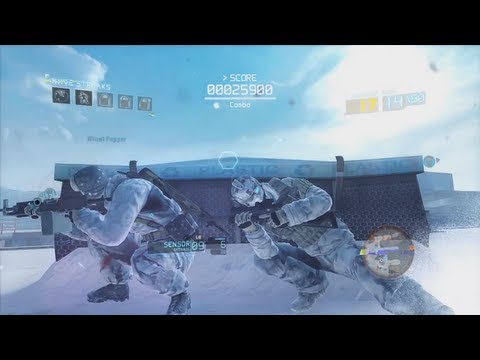 A midlander, exiled to the South Coast. I once finished Gremlin's "Lotus Esprit Turbo Challenge" & I have the certificate to prove it.