Far Cry 3 island survival guide: Psychopaths, Drugs & Other Dangers
Words by: Richard Berry | Posted: 8 months ago | Filed under: News, Videos.
The video series "Island survival guide" returns and brings with it a whole host of "Psychopaths, Drugs & Other Dangers". Check out the below video to discover the dark secrets behind the drug & human trafficking on the island and take a glimpse at how useful outposts are in Far Cry 3. More interestingly the video shows off hunting, crafting and the plethora of mini games and side missions that are hidden about the island, all of which reward you with cash for weapons and leveling up.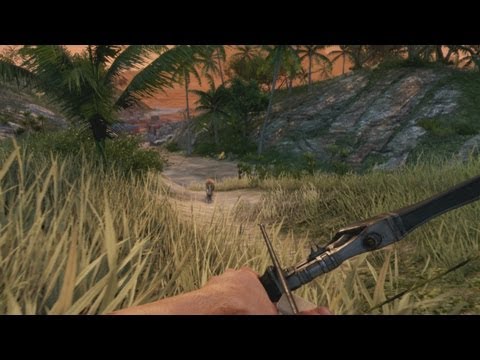 Rich co-owns Xboxer360.com alongside Dave and in his spare time he plays games such as Halo, CoD and Battlefield. His all time favourite franchise is Assassin's Creed, other than that he tends to chase Dave around with a stick to get him to do stuff.