Far Cry 3 -14 minutes of gameplay with two of the lead designers
Words by: Gregg Remmer | Posted: 7 months ago | Filed under: News, Videos.
Sit back, relax and soak in the beautiful environment as level design director, Mark Thompson, and lead game designer, Jamie Keane, guide you through the tropical world of Far Cry 3. Who could be better to talk you through the array of mechanics and features in the game?
In the video, you'll be shown how you start off with empty pockets and lost bearings. How activating radio towers reveals details of the surrounding areas, while scavenging and looting helps you to craft new items and upgrades. And how you can take quest requests from friendlies and take down enemies through stealth or mayhem to gradually overturn territories in your favour.
You can get your hands on Far Cry 3 and the Insane Edition in the UK from 30th November.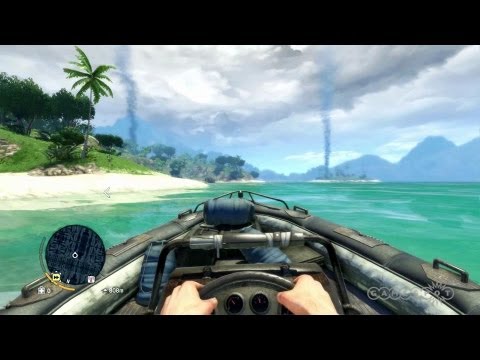 Struggles to finish any game that isn't Portal and loves nothing more than a little bit of nostalgia, which is evident from his ONLY 1k'd game - TMNT