EA confirm Battlefield 3 Premium Edition at Gamescom
Words by: Phil Kowalski | Posted: 9 months ago | Filed under: GamesCom 2012, News, Videos.
After a lengthy and packed press conference at Gamescom, EA have confirmed the release of Battlefield 3 Premium Edition.
This edition is aimed at all, but with a slight emphasis on the first time Battlefield player as included in the game is, the game itself, Premium membership including all 5 expansion packs and a multi-player headstart kit.
The headstart kit is basically an advanced unlock for weapons and vehicles that would normally only become available through normal multiplayer achievements.
Also confirmed were further details on the upcoming DLC packs that will be included in the Premium Edition. Armored Kill will be released in September 2012. Aftermath in December 2012, and will include military and, for the first time, civilian vehicles. Endgame, available in March 2013 will introduce a motorbike for the first time.
Battlefield 3 Premium Edition will be released in Europe in September 2012, check out the launch trailer below.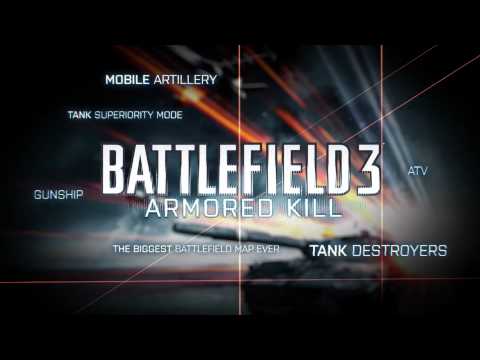 A midlander, exiled to the South Coast. I once finished Gremlin's "Lotus Esprit Turbo Challenge" & I have the certificate to prove it.