E3 2013: Killer Instinct free from day (Xbox) one?
Words by: Ben Rayner | Posted: 4 years ago | Filed under: News, Videos, E3 2013.
One of the more exciting announcements at this years E3 is easily Killer Instinct.
The cult classic from way back when has finally received the reboot treatment, coming out later this year as an Xbox One exclusive, it seems light years away from its original incarnation. Looking to take inspiration from that huge Capcom fighting game (you know the one) the speed and art style have been brought into the future, with bold black lines and gorgeous cell shaded look.
Killer Instinct is a day-one digital-only release for the Xbox One, and features a new "free to play" model, offering you one fighter (Jago) with the rest available for purchase at your leisure.
This has led many to believe the freemium business model may be making the jump from mobile gaming to consoles in the very near future, something which many developers have cited as the future in previous discussions about next-gen plans.
Check out the trailer below and let us know what you think about both the game itself and the free to play, pay to gain model!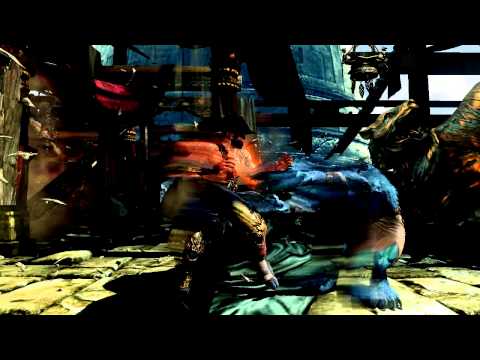 If he's not saving the world from zombie hordes (yes he works in retail) Ben can found playing almost any game he can get his hands on! Hitman and Max Payne are his games of choice but don't let that fool you, he can hold his own in a game of C.O.D! He also likes Tea, Whiskey and short walks home...to his Xbox! Say Hi! I love to talk!