E3 2013: Dead Rising 3 debut trailer
Words by: Ben Rayner | Posted: 9 months ago | Filed under: E3 2013, News, Videos.
That's right Dead Rising is back but thankfully it hasn't brought along those pesky loading screens which plagued the previous instalment and to top it off it is in fact an Xbox One exclusive!
Set 10 years after the events of Dead Rising 2, the game takes place in the vast city of Los Perdidos amid a nationwide zombie outbreak that's on the brink of decimating mankind. The story follows Nick Ramos, a young mechanic with a strange tattoo and a mysterious past who must find a way to escape a city full of thousands of bloodthirsty zombies before an impending military strike wipes the city and everyone in it off the map. But Nick can't do it alone — he must join up with other survivors to stay alive and fight their way out before it's too late.
This time around Dead Rising 3 is shaping up to be a more serious take on the zombie skull crunching franchise with a truly next-gen feel. Check out the announcement trailer below and let us know what you think!
Are you ready to jump back into the apocalypse?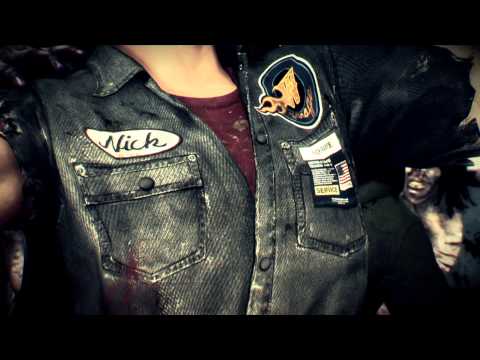 If he's not saving the world from zombie hordes (yes he works in retail) Ben can found playing almost any game he can get his hands on! Hitman and Max Payne are his games of choice but don't let that fool you, he can hold his own in a game of C.O.D! He also likes Tea, Whiskey and short walks home...to his Xbox! Say Hi! I love to talk!