Dishonored takes us on a Study of Stealth
Words by: Phil Kowalski | Posted: 9 months ago | Filed under: News, Videos.
Upcoming Steampunk inspired kill-fest, Dishonored, is taking us on a study of stealth. That's the subject of the latest trailer of the game, released by Arkane & Bethesda.
This latest in a series of helpful hints showreels takes you through the quiet-time of your killing spree. It also shows you how you can distract your quarry, use the 'Dark vision' power and utilise the 'lean' function to peek around corners.
Dishonored is scheduled to hit the shops on the 12th of October.
Have a look at the new trailer below, I'm off to peep through the curtains.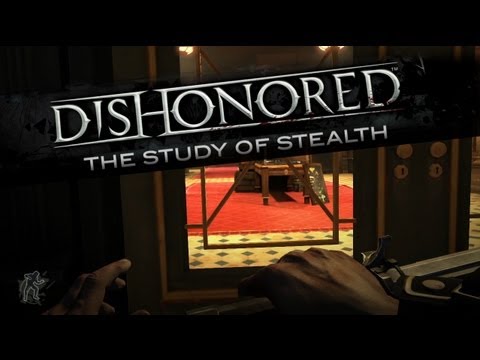 A midlander, exiled to the South Coast. I once finished Gremlin's "Lotus Esprit Turbo Challenge" & I have the certificate to prove it.