Crysis 3 to receive the cinematic treatment
Words by: Richard Berry | Posted: 5 months ago | Filed under: News, Videos.
Halo 4′s Forward Unto Dawn series was hugely popular amongst fans, the production was fantastic, it was expertly crafted, told a great story and certainly helped the hype machine gather speed through the weekly episodes. Now EA have decided to give Crysis 3 its own set of cinematic episodes.
Partnering with renowned filmmaker Albert Hughes, EA and Crytek will produce an online video series entitled, "The 7 Wonders of Crysis 3", this cinematic series will set the stage for the latest installment in the series.
"When EA and Crytek approached me about being involved in creating 'The 7 Wonders of Crysis 3' video series, I liked the idea of creating emotional stories using only computer generated images," stated Albert Hughes. "The challenge of producing something intensely human without ever seeing a human on screen was incredibly compelling, and the technology of the CryENGINE that Crytek developed enabled me to do that and venture into a completely unique medium of storytelling."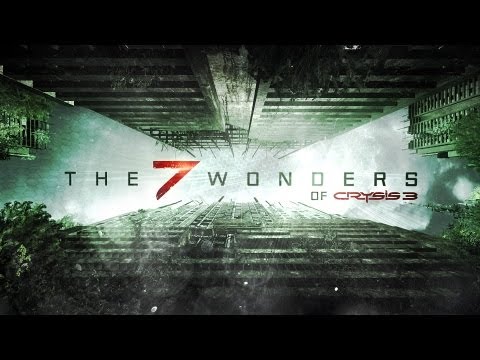 "The goal with 'The 7 Wonders of Crysis 3' video series is to reveal the incredible world we have been building for Crysis 3 and to let CryENGINE take center stage to highlight the power of our state-of-the-art game engine," said Cevat Yerli, Chief Executive Officer of Crytek. "We've worked closely with Albert on this project and think that the 7 Wonders series will show the leaps and bounds that Crysis 3 is making over its predecessors."
The debut episode of "The 7 Wonders of Crysis 3" entitled "Hell of a Town" will debut on December 12, 2012.
Rich co-owns Xboxer360.com alongside Dave and in his spare time he plays games such as Halo, CoD and Battlefield. His all time favourite franchise is Assassin's Creed, other than that he tends to chase Dave around with a stick to get him to do stuff.