Crysis 3 to receive the cinematic treatment
Words by: Richard Berry | Posted: 1 year ago | Filed under: News, Videos.
Halo 4′s Forward Unto Dawn series was hugely popular amongst fans, the production was fantastic, it was expertly crafted, told a great story and certainly helped the hype machine gather speed through the weekly episodes. Now EA have decided to give Crysis 3 its own set of cinematic episodes.
Partnering with renowned filmmaker Albert Hughes, EA and Crytek will produce an online video series entitled, "The 7 Wonders of Crysis 3", this cinematic series will set the stage for the latest installment in the series.
"When EA and Crytek approached me about being involved in creating 'The 7 Wonders of Crysis 3' video series, I liked the idea of creating emotional stories using only computer generated images," stated Albert Hughes. "The challenge of producing something intensely human without ever seeing a human on screen was incredibly compelling, and the technology of the CryENGINE that Crytek developed enabled me to do that and venture into a completely unique medium of storytelling."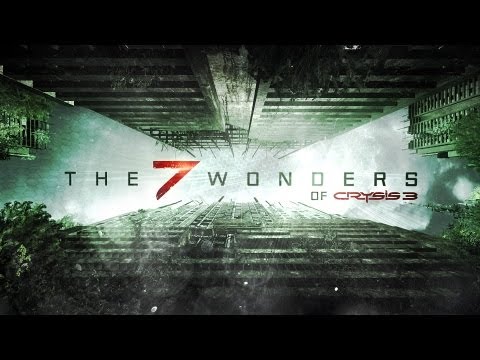 "The goal with 'The 7 Wonders of Crysis 3' video series is to reveal the incredible world we have been building for Crysis 3 and to let CryENGINE take center stage to highlight the power of our state-of-the-art game engine," said Cevat Yerli, Chief Executive Officer of Crytek. "We've worked closely with Albert on this project and think that the 7 Wonders series will show the leaps and bounds that Crysis 3 is making over its predecessors."
The debut episode of "The 7 Wonders of Crysis 3" entitled "Hell of a Town" will debut on December 12, 2012.
Rich has been involved with Xboxer for over three years and co-owns the site alongside Dave. Rich has reviewed over 50 games for the site covering everything from the top titles to the not so top titles *cough Ride to Hell. Rich is passionate about gaming and loves to tell everyone what he thinks about the platform and the games he's played.