Codemasters announce Grid 2
Words by: Phil Kowalski | Posted: 9 months ago | Filed under: News, Videos.
Race day may never be the same again as, following a teaser trailer released a few days ago, seminal race-game producers, Codemasters have this morning announced the long anticipated sequel to Race Driver: GRID, named GRID 2 is in production and should be ready for 2013.
They've also released a delicious looking launch trailer. The game will include new locations with Chicago & Paris showcased in the new video. The new title will challenge players to be fast, be first and be famous.
GRID 2 is built on the latest EGO Game platform, and after 2 years of pre-production it is now into full-on high velocity development mode.
Clive Moody, GRID 2 Executive Producer said;
GRID's back and we're going to make street, track and road racing exciting again. The core design philosophy for GRID 2 is that we treat the race as a character, not a consequence of simply putting cars on tracks. Everything that goes into the game impacts on that second-to-second, in the moment, blockbuster drama – the feel and personality of the race.

We're pushing boundaries once again with what can be accomplished in the genre via new tools, technology and innovations. In single-player, split-screen and online, the next-generation of the EGO Game Technology Platform will power graphics, AI, handling and damage advancements that will immerse players in the racing experience like never before. Like its predecessor, GRID 2 will put the sheer thrill and adrenaline rush of the race at the heart of the experience. It's what we call Total Race Day Immersion.
GRID 2 will include an expansive career mode and a multiplayer experience with integration using Codemasters' own RaceNet community, which is free and a handy one-stop shop to keep track of your races, rivals and rewards.
Also boasting cinematic racing, along licensed circuits, with car customisation and a new TrueFeel handling system to deliver realistic yet approachable car physics, GRID 2 is shaping up to be the dominant force for motor racing games for the forseeable future.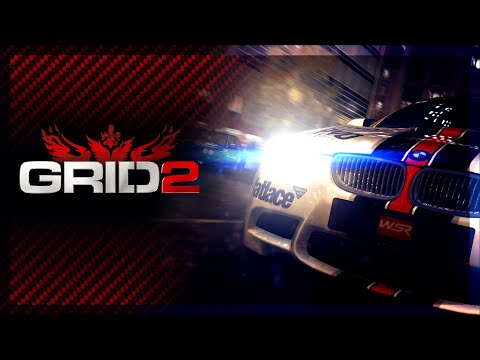 A midlander, exiled to the South Coast. I once finished Gremlin's "Lotus Esprit Turbo Challenge" & I have the certificate to prove it.