CD Projekt RED set to make major announcement!
Words by: Ben Rayner | Posted: 1 year ago | Filed under: E3 2012, News, Videos.
With E3 not far around the corner, it seems that all of the worlds best games studios are loosening up and letting more and more information flow, in a bid to build excitement for the years biggest gaming event. CD Projekt RED, the creators behind The Witcher series, have decided to join in the trend by teasing a "major announcement" that they are set to make at their summer conference which will be streamed live through both Facebook and The Witchers official website, on may 30th at 5pm GMT
CEO and founder of CDPR, Marcin Iwiński has released a video to express his excitement for the event, but gives little else away.
News of this conference comes shortly after it was discovered that CDPR have indeed been hiring new staff to work on 2 as of yet un-announced RPG's, one of which was described as "an expansive RPG in a dark fantasy world" with the second being detailed as a "vast RPG in an entirely different and new IP"
A blog post on CDPRs official site stated
We're looking for people who would rather work on an entirely new and different IP – a vast RPG for which we want to assemble the best possible staff. And hell, no matter if it's with guns or swords, we're just having a good time here.
So there you go, I'm sure the title on everyone's mind is The Witcher 3, but what else could CD Projekt RED have up their many sleeves?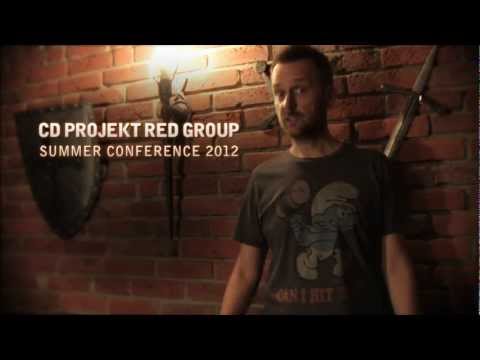 If he's not saving the world from zombie hordes (yes he works in retail) Ben can found playing almost any game he can get his hands on! Hitman and Max Payne are his games of choice but don't let that fool you, he can hold his own in a game of C.O.D! He also likes Tea, Whiskey and short walks home...to his Xbox! Say Hi! I love to talk!