Carrier Command: Gaea Mission trailer wants to teach you the 'Fundamentals of Warfare'
Words by: Thomas Mulrooney | Posted: 8 months ago | Filed under: News, Videos.
This game completely passed me by but I've noticed that our man Phil covered it 3 weeks ago. It's called Carrier Command: Gaea Mission and it's by Bohemia Interactive, the guys behind the Arma Series. Today they've released a new trailer on the 'Fundamentals of Warfare', and from the looks of it I'm glad that it finally came onto my radar.
It's actually based on a classic released in 1988, available for illustrious platforms such as the Amiga and ZX Spectrum. I was only one at the time, and although I've been a gamer for as long as I can remember I would have found it quite hard to pick up a controller back then. It's billed as a vehicle simulation with real-time strategy elements and Bohemia Interactive seems to have stayed true to this formula. The trailer below showcases this marriage of gameplay  genres, and it certainly looks like it works well; with boat, air, and ground combat all capable.
Carrier Command: Gaea Mission hits shelves on 28 September.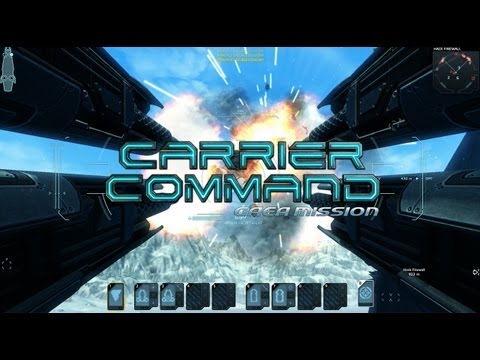 Tom has been a member of the Xboxer360.com team since November 2009. He represents the cobbled streets and chimney sweeps of the North, and yes he does have a funny accent.