Carrier Command: Gaea Mission sails into view
Words by: Phil Kowalski | Posted: 8 months ago | Filed under: News, Videos.
Bohemia Interactive have been busy. What with developing PC classics such as the Arma series, they have been tasked with reviving the 80′s classic Carrier Command.
Today they've launched a brand new trailer to showcase the next generation of Carrier Command. Called Gaea Mission, you are plunged into the role of the battle-hardened United Earth Coalition Lt. Myrik. You've been deployed on a mission to defeat the Asian Pacific Alliance forces in the aptly named Dead Zone on the stunning planet Taurus.
This free-roaming shooter/strategy allows you to take control of vehicles and wander around on foot, engaging in combat and establishing a strategic network of bases for mining, manufacture and defence.
As well as the main Gaea Mission campaign, there is a nod to the original Carrier Command, called Strategy Game.
Have a look at the announcement trailer below, see what you think. Carrier Command: Gaea Mission is scheduled to hit the shops on the 28th of September.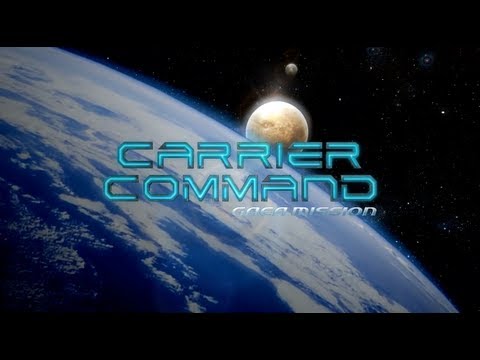 A midlander, exiled to the South Coast. I once finished Gremlin's "Lotus Esprit Turbo Challenge" & I have the certificate to prove it.