Capcom reveal Marvel Vs Capcom Origins on XBLA
Words by: Phil Kowalski | Posted: 10 months ago | Filed under: News, Videos.
Legendary developers, Capcom, today revealed the next in the "Vs" franchise.  Marvel Vs Capcom Origins is a compliation of two of the 90′s most popular arcade games; Marvel Super Heroes and Marvel Vs Capcom: Clash of Super Heroes.
Boasting a host of new features to the originals, including GGPO-enhanced online play, lush HD graphics, replay saves and dynamic challenges.
Releasing on Xbox Live Arcade in September, this will set you back 1200 MSPoints.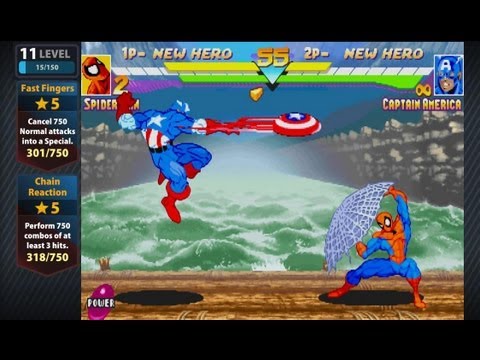 A midlander, exiled to the South Coast. I once finished Gremlin's "Lotus Esprit Turbo Challenge" & I have the certificate to prove it.