Beyond Good and Evil 2 alive! (but possibly delayed until next gen)
Words by: Kevin John Kennedy | Posted: 1 year ago | Filed under: News.
Michel Ancel's sequel to the 2003 cult hit has resurfaced with a new video, screenshot and interview with Ancel himself. Speaking with Shacknews,  he said
it's a very ambitious game and we need some tech to achieve that ambition.
Mirroring previous rumors that BGE isn't going to arrive on the current generation.
The new video shows the shanty town environments that Jade will be exploring and if the music is anything to go by, it still retains the global, cultural and incredibly catchy feel of the original.
Rayman Origins, also an Ancel game, is already being ported to the Wii U. Could Beyond Good and Evil 2 be following suit? Will it make an appearance at E3? Are you still excited for this game?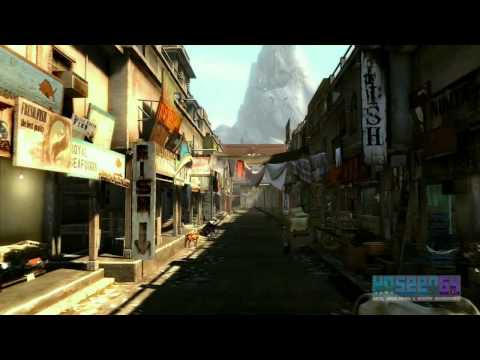 A Scotsman living in Bournemouth, I love me some games. RPGs, action, adventure all that stuff. I also write: http://www.facebook.com/ManFeelingsComedy.