4 vs 4 'Escape' mode detailed for Aliens: Colonial Marines
Words by: Jeff Barker | Posted: 8 months ago | Filed under: News, Videos.
Gearbox Software have announced the second in 'a number of' competitive multiplayer modes.
Escape mode pits two teams of four against each other in a Xenomorph versus Colonial Marines game of cat and mouse, as the humans attempt to escape their enemy within an alloted time period.
Co-op is the name of the game for both sides, as utilizing each species' unique skills and identifying their opponents' weaknesses is key to surviving the 'fast-paced' maps.
Aliens: Colonial Marines hits store shelves on the 12th of February 2013.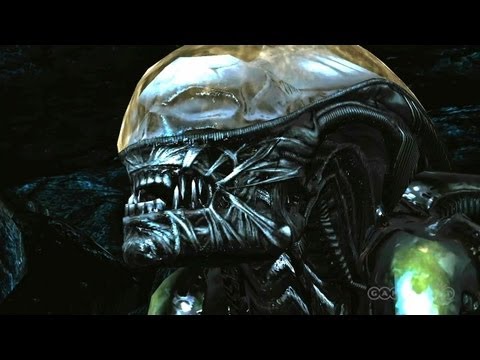 Jeff has been with the Xboxer360 team since April 2009. He is well known for his love of sandals and frequently exhibits Rainman-like behaviour, which is even more amazing now he's a Dad. He prefers third person action/adventure titles and RPG's, but will happily turn his hand to pretty much anything.